Introduction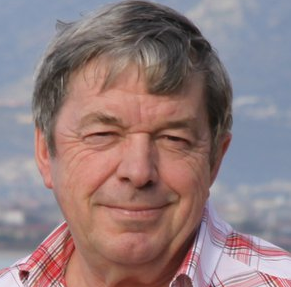 I came into megagaming as a result of being friends with the late Paddy Griffith, who got me involved with Wargames Development. What attracted me was the thought of using megagames to explore historical 'what ifs', which makes it a bit ironic that my first real game was Jim Wallman's iconic pirate game Blood and Thunder, back in 1987. My first experience of design was when we founded Megagame Makers and produced Springtime for Hitler in 1990, though my contribution was mostly in production.
My own first game as lead designer was Unfinished Business in 1992, reflecting my primary historical interest which is the Middle East. I was deeply involved through the 90's with Megagame Makers as player, control, or occasional designer. Inevitably my involvement lessened when I left the UK at the end of the century for work in various countries in Central and Eastern Europe. But I maintained my friendships and involvement in both Chestnut Lodge and Megagame Makers, attending whenever I could get back to the UK.
Since retirement I am based in Sweden and have been able to get back to game design as well as trying to establish a megagaming community in the Stockholm area. At the time of writing (Feb 7, 2020) I am working on a revised Deus Vult, plus developing (with Jim Wallman's help) a game about a near future international crisis in the Baltic region.
Game Designs
Terry Martin

| | | |
| --- | --- | --- |
| 11th October 1992 | Unfinished Business | Camberley Staff College |
| 26th November 1994 | More Unfinished Business | Camberley Staff College |
| 7th September 1996 | God Wills It | Eardley School - Streatham |
| 23rd October 1999 | Still Unfinished Business | Eardley School - Streatham |
| 21st April 2018 | Divided Land | Anerley Methodist Church Hall |
| 20th October 2018 | God Wills It: Deus Vult | Anerley Town Hall |
Jim Wallman, Terry Martin, Andy Grainger, Graham Atfield, Peter Howland & Brian Cameron

| | | |
| --- | --- | --- |
| 12th May 1990 | Springtime for Hitler | Westminster School, Victoria |