Introduction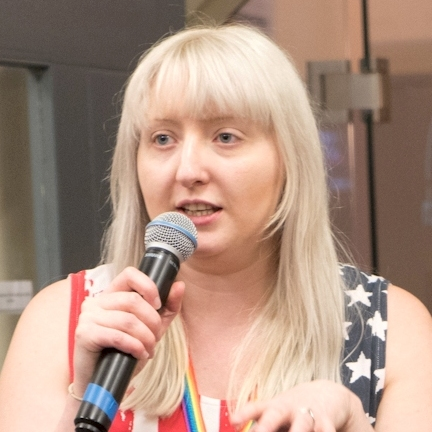 Becky "BeckyBecky" Campbell-Ladley started megagaming in 2014, just before the megagame explosion caused by the Shut Up & Sit Down video of Watch The Skies (which Becky featured in). She has played over 60 megagames to date.
In 2016 she ran her first original megagame, Everybody Dies, based in the world of Game of Thrones during the War of the Usurper / Robert's Rebellion. This game was rerun twice: in 2017 as Everybody Dies Harder, with the same setting, and in 2018 as Everybody Dies 3: Playing With Fire, set during the Dance of the Dragons.
She followed this up with the revolutionary Trope High megagame, set in a supernatural American high school.
She is a voracious megagame blogger at
BeckyBecky Blogs
, where her notable articles have included
7 Habits of Highly Effective Megagamers
and her How To Write A Megagame series.